How Often Do I Change My Cabin Air Filter?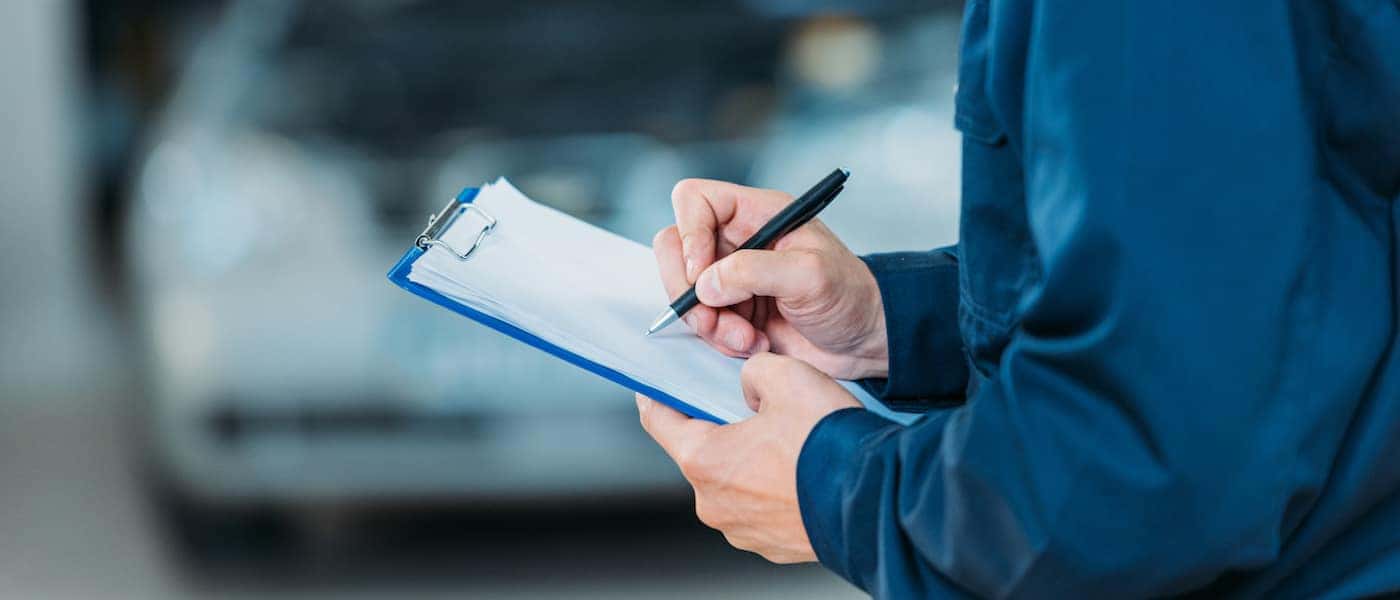 Many drivers aren't aware their vehicle has a cabin air filter. So to learn more about this filter and how often to change cabin air filters, check out this helpful guide from the Lexus of Cherry Hill service center. When it comes to how often to change this filter, it's recommended to have it changed every 15,000 miles. As all vehicles are different, you'll want to check your owner's manual to get a more precise mileage marker on when to change your cabin air filter. Learn more about this process, what air filters do, and more with Lexus of Cherry Hill near Voorhees today!
What Does a Cabin Air Filter Do?
The cabin air filter cleans the air that passes through the heating, air conditioning, and other ventilation systems in your car. This helps keep dust, dirt, and other contaminants from getting into the cabin air. Once this filter gets clogged, it can affect the air quality in your vehicle. Need to get a new air filter? Check out our parts department to find the right one for your model.
How Do I Know When to Change a Cabin Air Filter?
After learning what a cabin air filter does, it's time to learn how to know when it's time to get your air filter changed. The frequency of having to change this filter will differ depending on the climate in the area you live as the climate can determine the amount of debris that goes through the filter. If you're unsure how often to change cabin air filter, keep an eye out for these indicators:
Reduced air flow
Unpleasant odors
Increasing dust on vehicle surfaces
How To Change a Cabin Air Filter
Are you a Moorestown driver that prefers to take care of your vehicle on your own? We have a few tips to help you learn how to change a cabin air filter. Here's what you'll want to do:
Find the filter on your car using the owner's manual. If your filter is easily accessible, then it should be relatively easy to change it.
Usually, the cabin air filter is located behind the glove box or underneath the hood. Some models may have the filter located underneath the dashboard, which is a harder place to reach.
Be sure to wear protective gloves and a mask in case it gets messy while removing the filter.
Once removed, throw the old filter away and replace it with a new one. Be sure the new filter is a genuine OEM part, since this will ensure the best quality on your vehicle's performance. You can easily order OEM parts at Lexus of Cherry Hill.
What Does a Cabin Air Filter Cost?
The cabin air filter cost will depend on the vehicle you drive, though they typically range around $30 to $70. If your vehicle is still under warranty, the cabin air filter will lower. Luckily, at Lexus of Cherry Hill, we offer parts specials to help you save as much as you can on the parts you need. Check out our online parts inventory to find the parts you need for your next DIY repair.
Replace Your Cabin Air Filter with Lexus of Cherry Hill
Still wondering, "what does a cabin air filter do?", or how often to change it? Our service team can be of assistance. Contact us today to learn more or with any questions.
More From Lexus of Cherry Hill
Are you shopping around Voorhees for a luxurious crossover? If you're looking for a feature-rich cabin and plenty of style, we suggest you consider the 2022 Lexus RX 350 interior. From the Lexus RX 350 dimensions to its material stylings, this is a vehicle that truly commands attention in Moorestown. Read on to learn…

Voorhees drivers might not associate luxury and towing with each other, but that's because they've yet to experience the power of the 2022 Lexus GX. How much can a Lexus GX tow? An impressive 6,500 pounds when properly equipped! This is one of the highest towing capacities in its class, but the Lexus GX…

If you're looking for the perfect SUV for all your adventures in Voorhees, we think you should take a look at the 2022 Lexus NX 300. This is a stylish luxury SUV that's ready to take on the challenges of daily life, but don't just take our word for it. In the Lexus NX reviews…